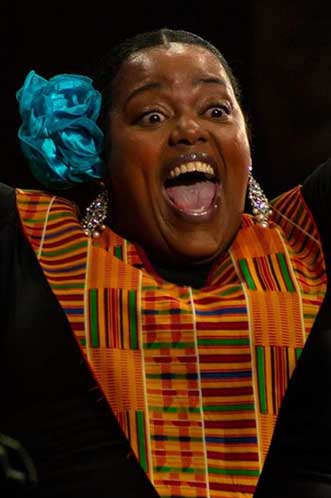 Help us bring joy to those who need it most
Through the ministry of our music, Harlem Gospel Choir brings the inspirational joy of Gospel to people in need throughout the world. We take the show to hospitals, prisons, low income schools, and to our men and women in uniform. Our music brings a moment of happiness and hope to audiences enduring trying times, and our performances are often the only form of spiritual comfort that reaches them.
Support our causes
We are partnered with Operation Smile in providing free corrective operations to babies and toddlers with cleft lips or cleft palettes. These surgeries save lives throughout the world in places where without the organization's help many of these children would not survive. Join us in supporting Operation Smile with your donation.
Charitable Contribution
Help us raise funds for Operation Smile or if you prefer help us bring our joy of faith to places and people who cannot afford to fund our travel. We often received calls from hospitals and nursing homes and schools with limited funds, asking us to come and minister through our music. Donations are the only way we can accept these offers and continue our ministry. Here we are performing for the We Are Family Foundation with Nile Rogers and Kathy Sledge in February 2018. We received no fee for this work and had to find a way to pay our performers. Your donation can help us continue this great work. God Bless.